Listen to Darin's appearance on Pardon the Mess.
Pardon the Mess: A Christian Parenting Podcast (Thursday January 31, 2019)
Listen to Darin's appearance on the Chris Krok Show. (WBAP – Friday September 11, 2015)
---
The Valiant
Emerging from the darkness of the terror attacks on Sept 11, 2001, came a light. For Darin Kinder, that light was a purpose, a mission. Out of his experience, The Valiant was born.
What is The Valiant?
The Valiant is a speaking ministry whose mission is to inspire and equip men to live lives as modeled by Christ. Lives marked by Integrity, Courage, and Compassion. At The Valiant, we believe God is calling men, powered by the Holy Spirit, to effect change in their sphere of influence.
Why The Valiant?
Now more than ever, our culture needs men who will lead with Integrity. Not simply a life driven by a code of rules, but a life standing firm on faith in Jesus and the power of God's grace. We need brave men initiating with a heart of Courage. Men who believe they were created not with a heart of shameful fear, but a heart of power and love.
Are you The Valiant?
We need real men who act with a heart of Compassion. A selfless life of service that reflects the love of Christ for the world around us. In short, we need men with 1 Corinthians 16:13-14 emblazoned upon their heart. "Be alert. Stand firm in the faith. Be men of courage and be strong. Let all that you do be done in love". There is a place for you. Join us. Become one of The Valiant!
Mission Statement
At The Valiant, our aim is to inspire and equip men to live lives marked by Integrity, Courage, and Compassion as found in the life of Christ. Our desire is for The Valiant to become a group of like-minded God fearing men dedicated to leading their sphere of influence, empowered by God's grace, and driven by the Holy Spirit.
Who are The Valiant?
Men who have emblazoned 1 Corinthians 16: 13-14 upon their hearts and seek to live out that command, for the glory of God.
Banner Verse
"Be on the alert, stand firm in the faith, act like men, be strong.  Let all that you do be done in love.".
1 Corinthians 16:13-14
Other translations replace "act like men" with "be men of courage"
No upcoming events scheduled
Darin Kinder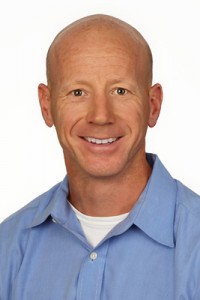 On September 11, 2001, our nation was attacked and the "war on terror" began. Darin Kinder was in the World Trade Center on that tragic day. Without a doubt, the Lord saved Darin on 9/11. As a result of his experience, a different kind of war began in his soul. A war of purpose lost. Over the next 10 years, Darin would struggle mightily with his experience on 9/11 and even more so with God's calling on his life. He knew God saved him that terrible day. But why? Darin begged the Lord for his "marching orders", but for years only heard silence in return.
After years of prayer, study, and revelation from the Lord, Darin is finally fulfilling his God given mission, one small step at a time. His mission? To boldly speak about the love of Christ and His saving grace. To inspire and equip men to live godly lives of Integrity, Courage, and Compassion. From the darkness of 9/11, Darin proclaims the light of Christ in creating The Valiant , a unit of godly men harnessing the power of the Holy Spirit to transform their lives and the lives of those in their care (wives, children, friends, etc).
Darin Kinder is a former high school history teacher and is currently a Special Agent with the United States Secret Service. For his actions on 9/11, Darin was awarded the Secret Service Medal of Valor. Darin lives with his wife and four sons in the Dallas-Fort Worth area.
Testimonials
I love Darin Kinder. When you hear his story, you'll understand why he is so passionate about The Valiant and calling men to be valiant for Christ. It starts with his own passion for Christ and for everything he does. God has used him to change my life and encourage me. 'Thanks, Darin. Press on!'

Hal Habecker
Former Senior Pastor, Dallas Bible Church
Darin is truly a man of courage and of great faith in Jesus. When tough times hit, he stayed the course. The Lord carried him through some unbelievable circumstances and now he has an amazing story to share with those who need encouragement and a renewed fire for the Lord.

David Shivers
Minister of Men and Evangelism, Prestonwood Baptist Church
What Darin and the Valiant Ministries are doing for the men of this world is some of the most needed ministry Christians need. He speaks with a conviction and passion that can only come from the Holy Spirit using him to do exactly what he was created to do. He will be a tremendous blessing to anyone or any ministry in need of bold encouragement and strong Biblical teaching. I'm one of his biggest fans!

Kyle Gore
Shores Men's Director
Contact / Booking
Would you like to book Darin to speak at your next event, worship service, conference, or retreat? Please fill out the information below and someone from The Valiant Ministries will contact you shortly.
Please be as specific as possible: type of event, size, time and date, location, etc.
Partners
A percentage of all speaking fees is donated to our ministry partners:
The Valiant is proud to support such a diverse and vibrant collection of Christian ministries.